Dr. Hajer Al Tayeb is a General Dentist at Dentistry in Ajax in Ajax.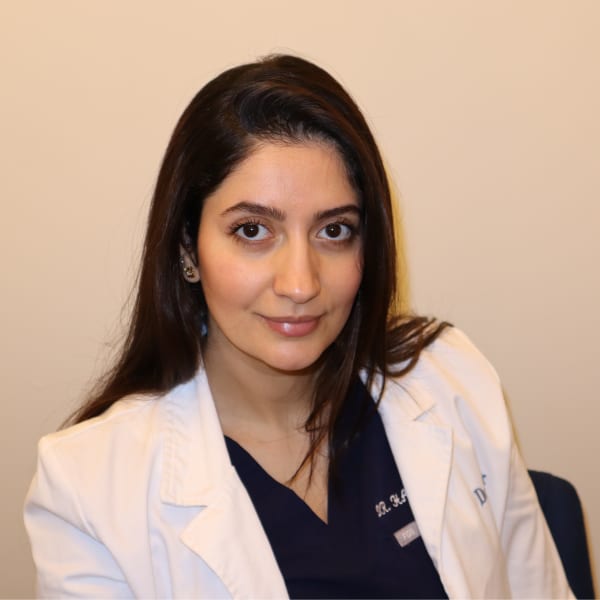 Dr. Hajer is a dedicated dentist with over 10 years of experience in the dental field. She is committed to excellence in her profession and believes in providing compassionate dental care at the highest level. 
She enjoys all aspects of general and family dentistry.
Dr. Hajer is committed to ongoing professional development and staying up to date with the latest advances in dentistry. She regularly attends seminars and conferences and is a member of several professional organizations.
Dr. Hajer also strives to provide the most positive dental experience she can offer.
In her free time, she enjoys spending time with her family outdoors and traveling.
Dr. Hajer is looking forward to seeing you at Dentistry in Ajax.
We are Welcoming New Patients
If you are looking for a dentist in Ajax we are accepting new patients at our dental clinic! Contact us today to schedule your first appointment.
Request Appointment
Hours
Monday:

08:30 am - 05:00 pm

Tuesday:

08:30 am - 08:00 pm

Wednesday:

08:30 am - 08:00 pm

Thursday:

08:30 am - 05:00 pm

Friday:

08:00 am - 03:00 pm

Saturday:

09:00 am - 03:00 pm

Sunday:

Closed
Quick Links